I knew having the cut list print outs and the materials I needed all up front would save me time, but I'm amazed at the time I saved getting my wood and materials! Since all of the cuts were rip cuts, I figured I would utilize Home Depots staff to assist me 🙂 I wasn't sure if they would do all of the cuts for me, but I figured it was worth a shot to save even more time…it worked! Their blade made really rough edges so I had to sand them down a little, but I wasn't going to complain 🙂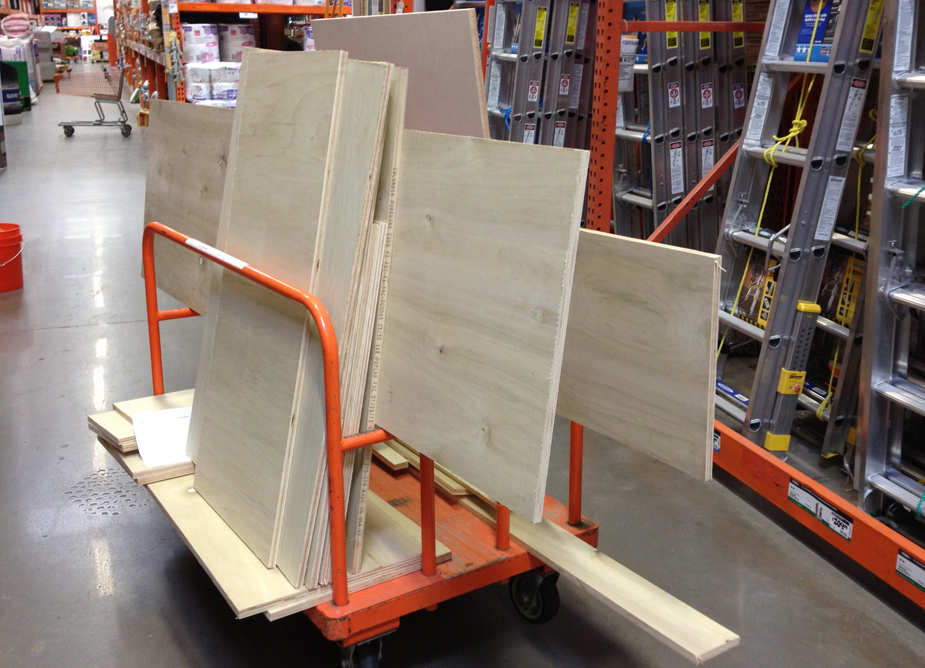 Once I got home, I pulled out my Kreg Jig and began piecing the components together. With plans in hand it was easy because I marked the individual pieces as they were cut so I didn't have to remeasure anything and just build it. I decided to go with cabinets on either side of the desk (after my cousin suggested for stability) and since I knew how I would use the shelf space, I didn't see a need to build adjustable shelving for this project.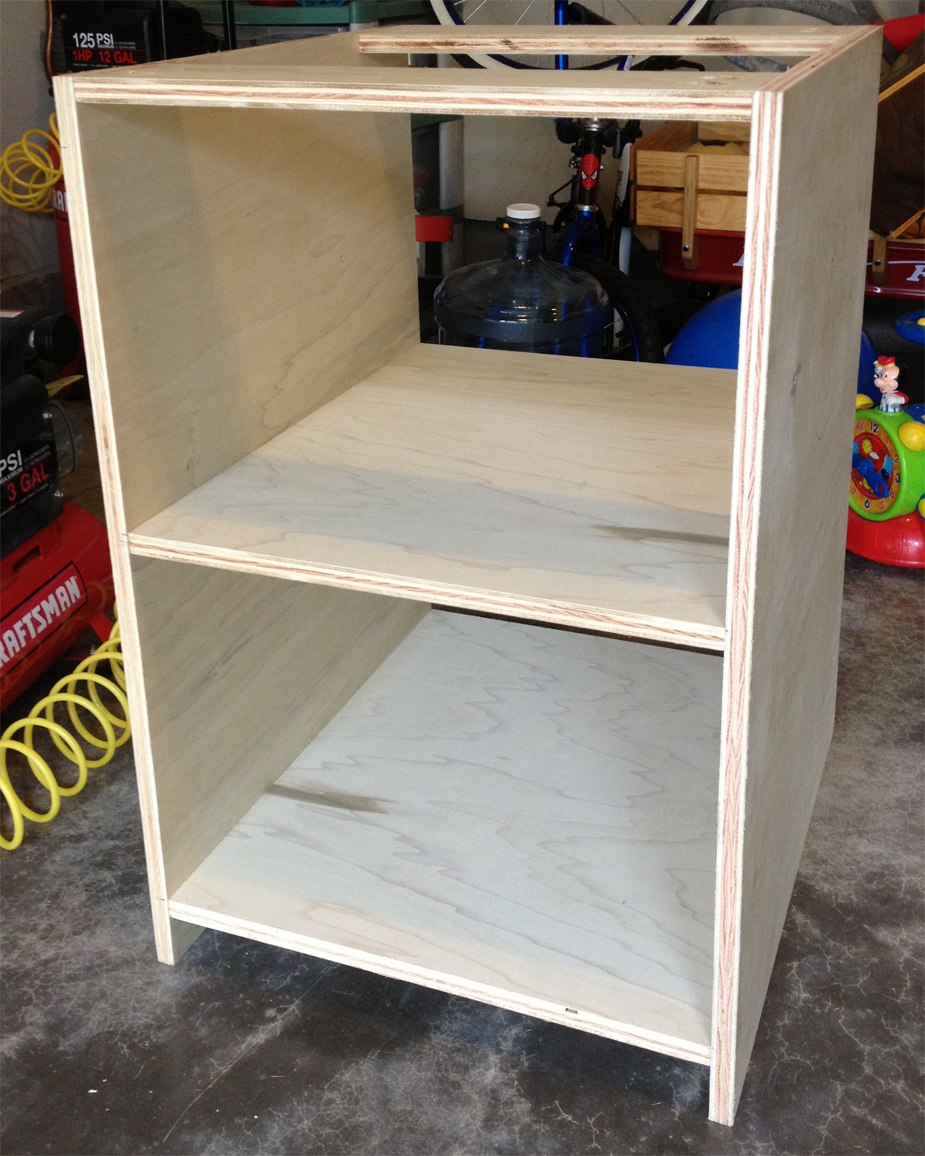 All in Place
After building all of the pieces I wanted to see how it all looked in place and to assure everything looked good in the room. Luckily everything turned out exactly like my model sketchup and how we wanted!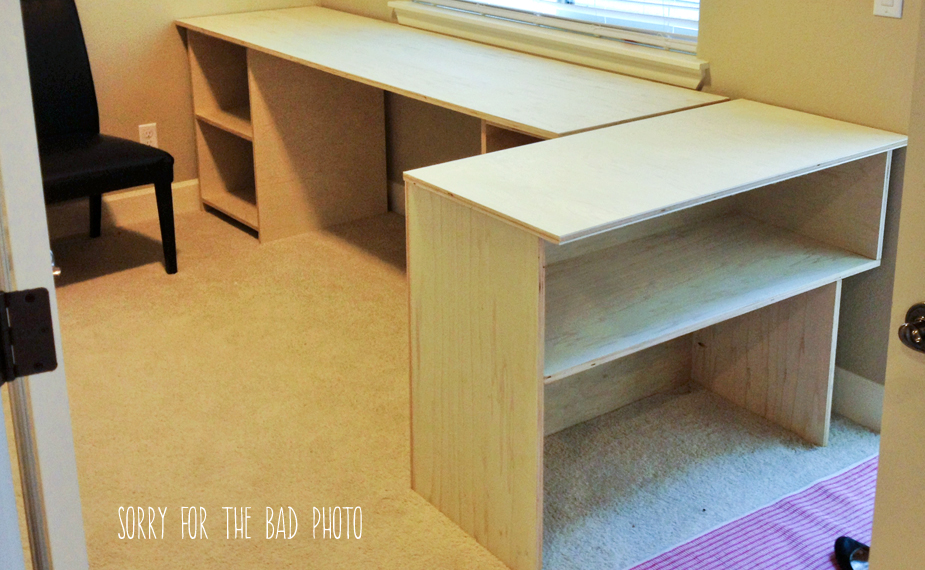 Pulling Back the Carpet
A friend of mine asked me why I pulled the carpet back instead of just building it on top. There were a couple of reasons why: 1. We wanted to make this look custom and as if it were built in with the house. 2. In the long run, if we (or next owners) want to change out the carpet it would be a pain. Pulling back the carpet and building straight on the sub floor was the "right way" to do it.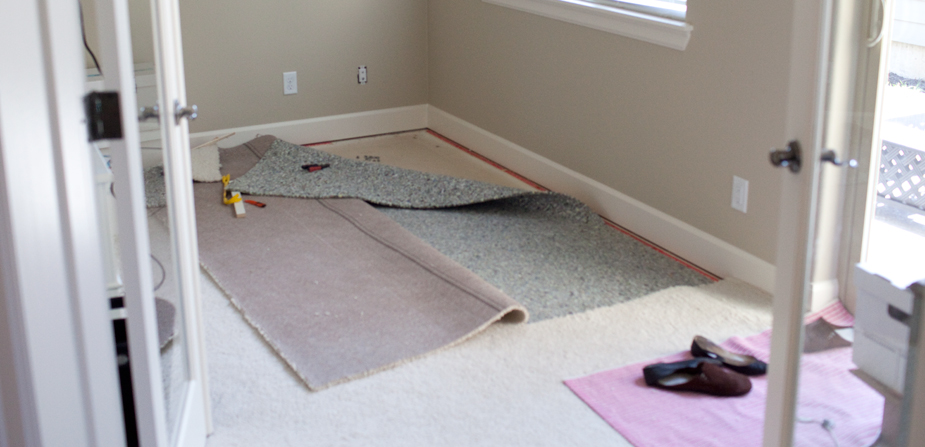 After pulling back the carpet I began building it into place permanently. With the fitting before the carpet pulled back, I knew I could put the measuring tape away and just focus on putting it together.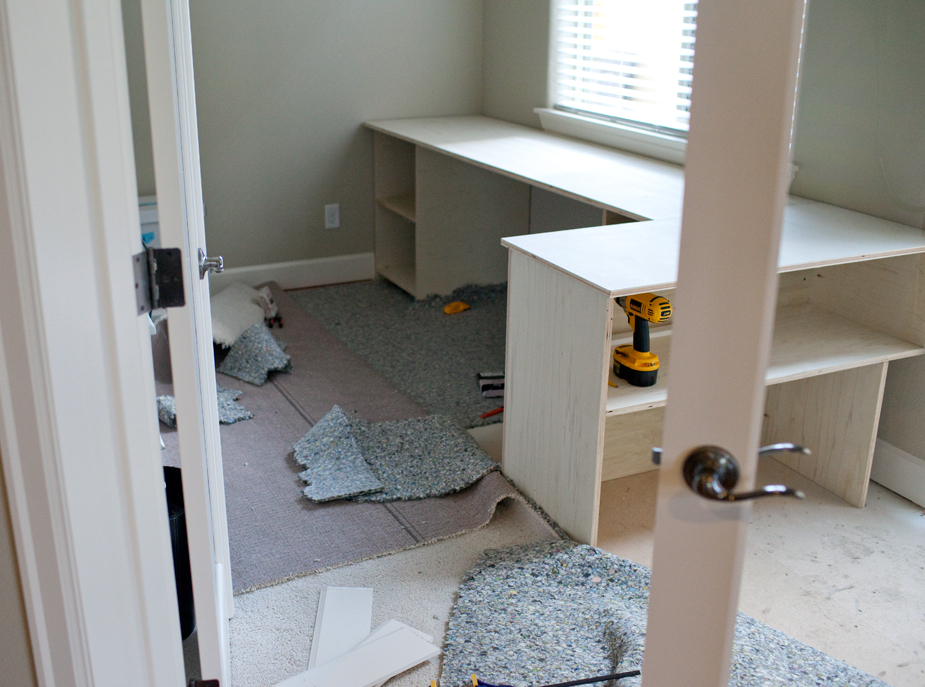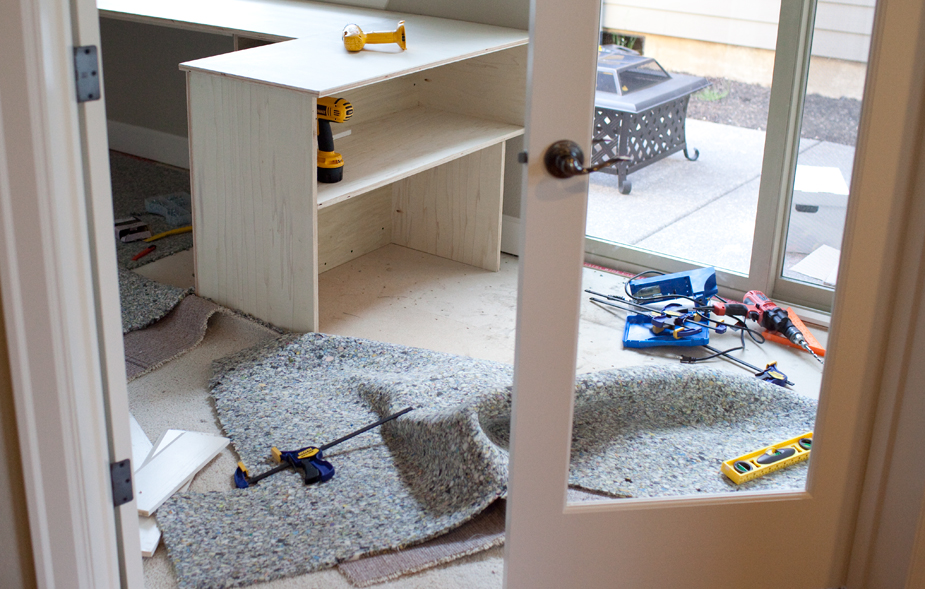 With the desk coming together quickly, I'm going to attempt to make some drawers 🙂